What a whirlwind of a day with huge expectations and so many special moments! I always struggle to take any photos at Christmas because I'm so busy, but I always regret not documenting this very special time. So this year I decided to make a plan and be more intentional about it so I can take some great photos but ALSO be fully present and be in there enjoying all of it too! And then I thought I'd share it with you, so here it is! Seven photos to take at Christmas, with tips on how to make them extra great!
ONE: christmas tree decorating/appreciation
Texture and layers add interest in Christmas tree photos, and can make the lights look really pretty!
• Try to capture everyone in one frame, all decorating the tree, without directing them to 'stand here for a photo!'
• Capture one person excitedly coming up to show you a special ornament they have found, focusing on their eyes, with the tree and the other people decorating it in the background.
• Shoot down from above the tree (find a chair to stand on!) or through the tree, and have kids choose an ornament and reach as high as they can (towards you) to hang it – and tell them they are doing a great job, and capture their smile! Have the tree fill 2/3 of the frame and the child fill the rest.
• Chat to the kids later in the evening about how beautiful it is. Ask them to show you their favourite ornaments. Get them to go up really close to the tree so the lights light up their faces while the rest of the room is dark. Take a few photos or a video while you chat, but have some time with the camera down so you can get up close with them and enjoy the tree, and their company, too!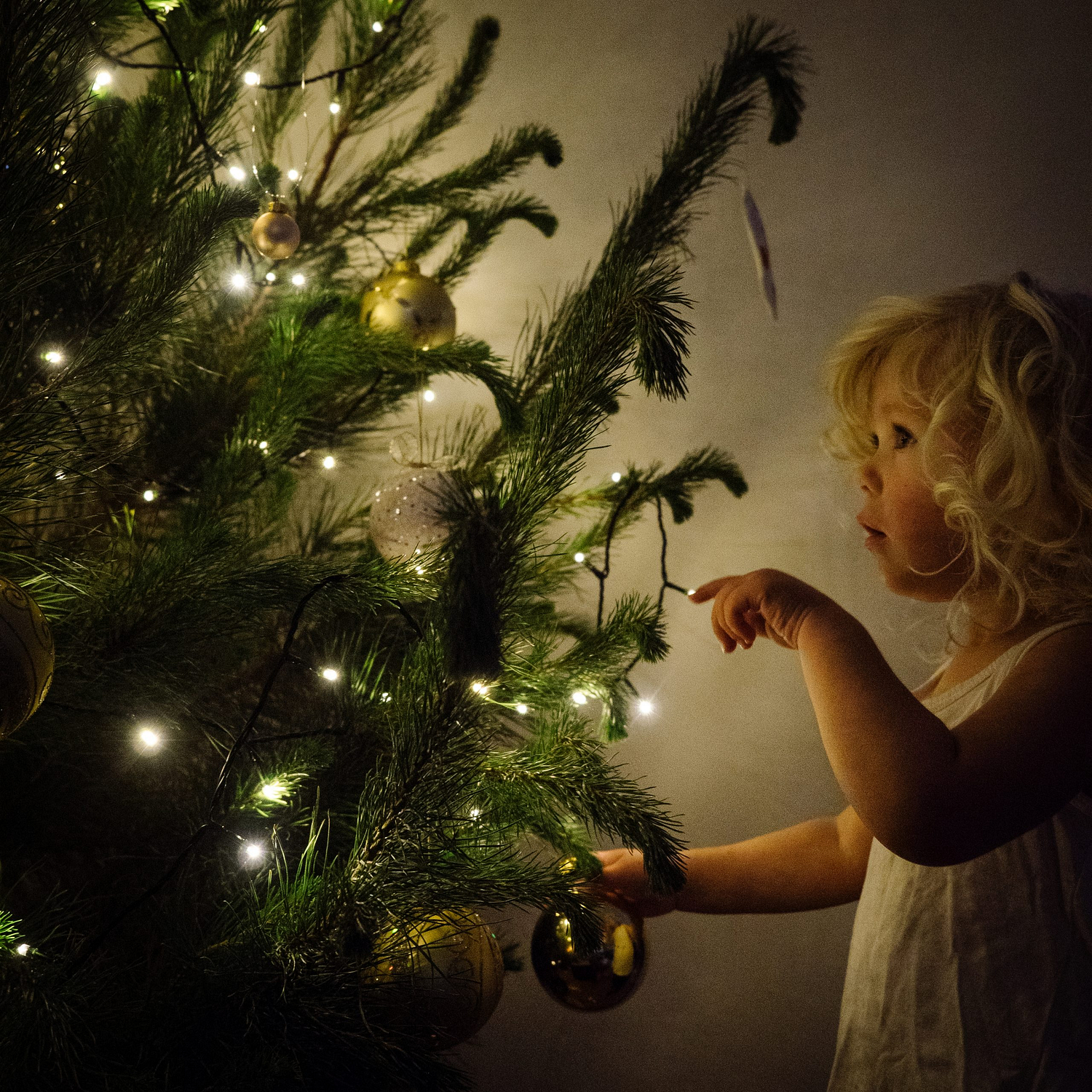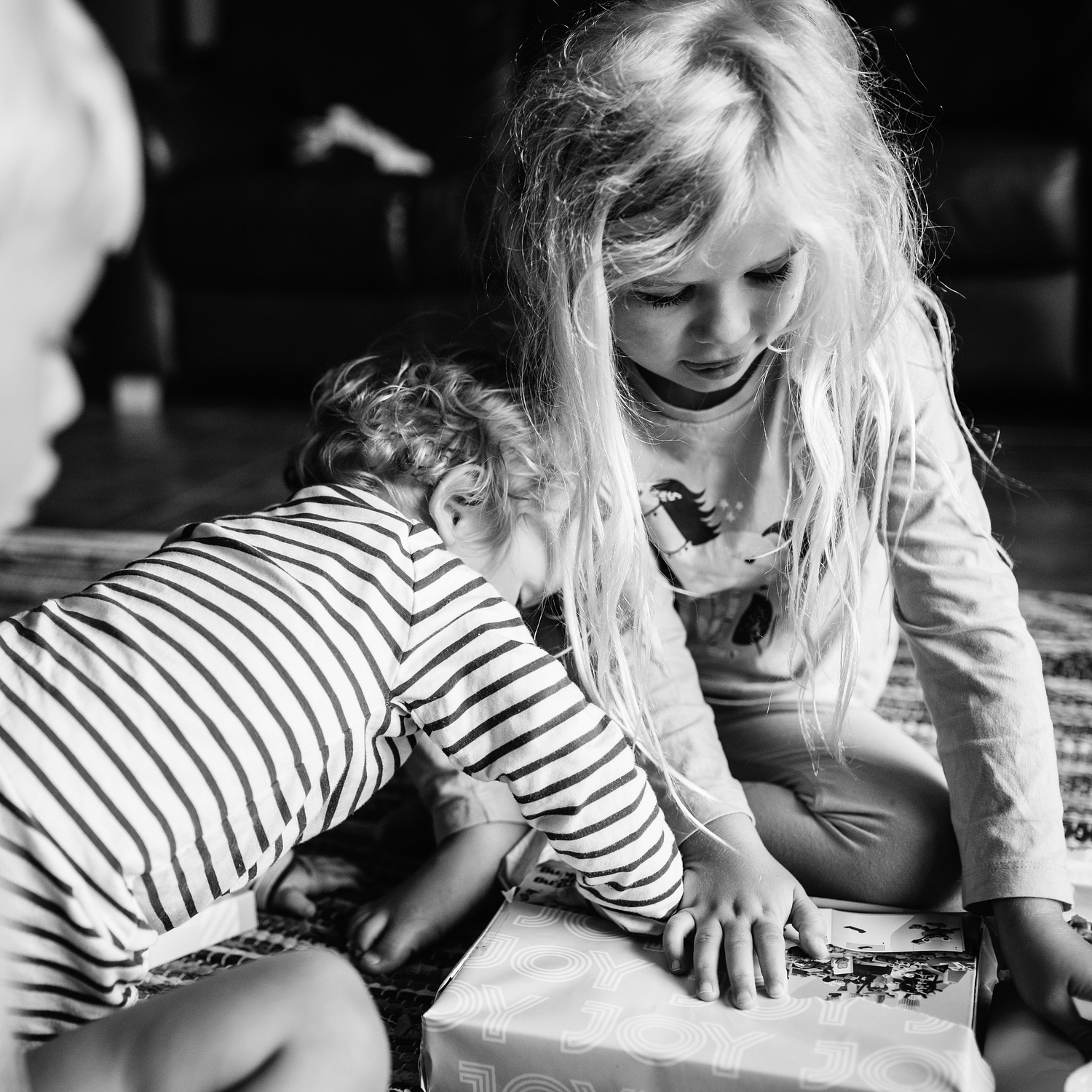 TWO: Present opening
Slow this moment down as much as possible!
Capture each person opening one of their presents. Have them sit down in front of the Christmas tree or a wall so they don't have a lot of light behind them but any window light is on their face. Get down to their level, or lower, as they will be looking down at the present and you want to be able to see their face. Come right up close and fill the frame with their face and hands and the present. Capture the moment that they first see what it is and then move back to keep documenting them opening it right up and showing it off! Chat to them about it while you take photos.
Put the camera down for the rest of the present opening time!
Right after the present opening is finished, ask everyone to take a moment to enjoy one of their presents. Grab the camera again and take a wide shot of the room with the paper and presents around and people sitting together reading a new book or playing a new game or trying on new clothes! Then go join them 🙂
THREE: hand over the camera and get in the photo!
You aren't documenting the day if you aren't documenting the main character in your kids' lives - you! When you are enjoying what you're doing, at any point in the day, ask someone to take a photo. I'm not good at this so here's one from last Christmas where you can't even see my face - but I love it and I'm so glad to have it! This Christmas I'm determined to hand the camera over a few times and I challenge you to do the same. Not a selfie with your kids with filters to make you look like reindeer (although these are fun too), but a real photo of you really enjoying your kids, taken by someone else, without you or the kids looking at the camera. Your kids will love it in years to come even if you don't love photos of yourself at the moment!
FOUR: the whole group photo
This can be FUN (really!) and one of the most treasured photos of the day. Here's some ideas for making this both a great photo and also a positive experience for everyone:
1. Move coffee tables if possible and set up as much as you can BEFORE you say that you want to take a photo.
2. Make it relaxed. Ask kids to choose who they sit with and what presents they hold.
3. Take up a wall of the room with people spread out but also lots of connection between people – sitting on laps, tilt heads towards each other, holding hands, snuggling in to same chair, sitting on arms of the couch, hands on other's shoulders.
4. Make it quick. Do it when everyone is together anyway so you don't have to ask too many people to stop what they are doing and gather in.
5. You know who will not want a photo to be taken – don't make those people move or do anything!
6. If your crew is willing and happy, look for anyone who is directly above someone else in the photo (standing right behind them) and ask them to move slightly to the side so their faces are diagonal from each other.
7. Ask the adults to look at the camera and smile and ignore what the kids around them are doing. Any adult who is talking or looking around or telling kids off in the photo won't like the photo!
8. Set the timer and have it take 10 photos all 1 second apart. You have lots to choose from without running back and forth to the camera.
9. Thank everyone and tell them all how great they look and how happy you are to have this photo of them all together!
10. If you can get everyone enjoying someone's new toy together, do the group photo then!
FIVE: Moments of quiet connection
Look for quiet people just enjoying being together and discreetly capture their activity. Kids playing a board game together, Grandma reading to a child, mum feeding a baby, Grandpa sleeping on the couch while a child sits with him reading a book. Don't get too close, in fact stay out of the room and shoot through door frame at first. Show the quietness of the room and how absorbed they are in each other and what they are doing. You can gradually get in closer if they don't seem to mind! Don't ruin the moment, but tell its story.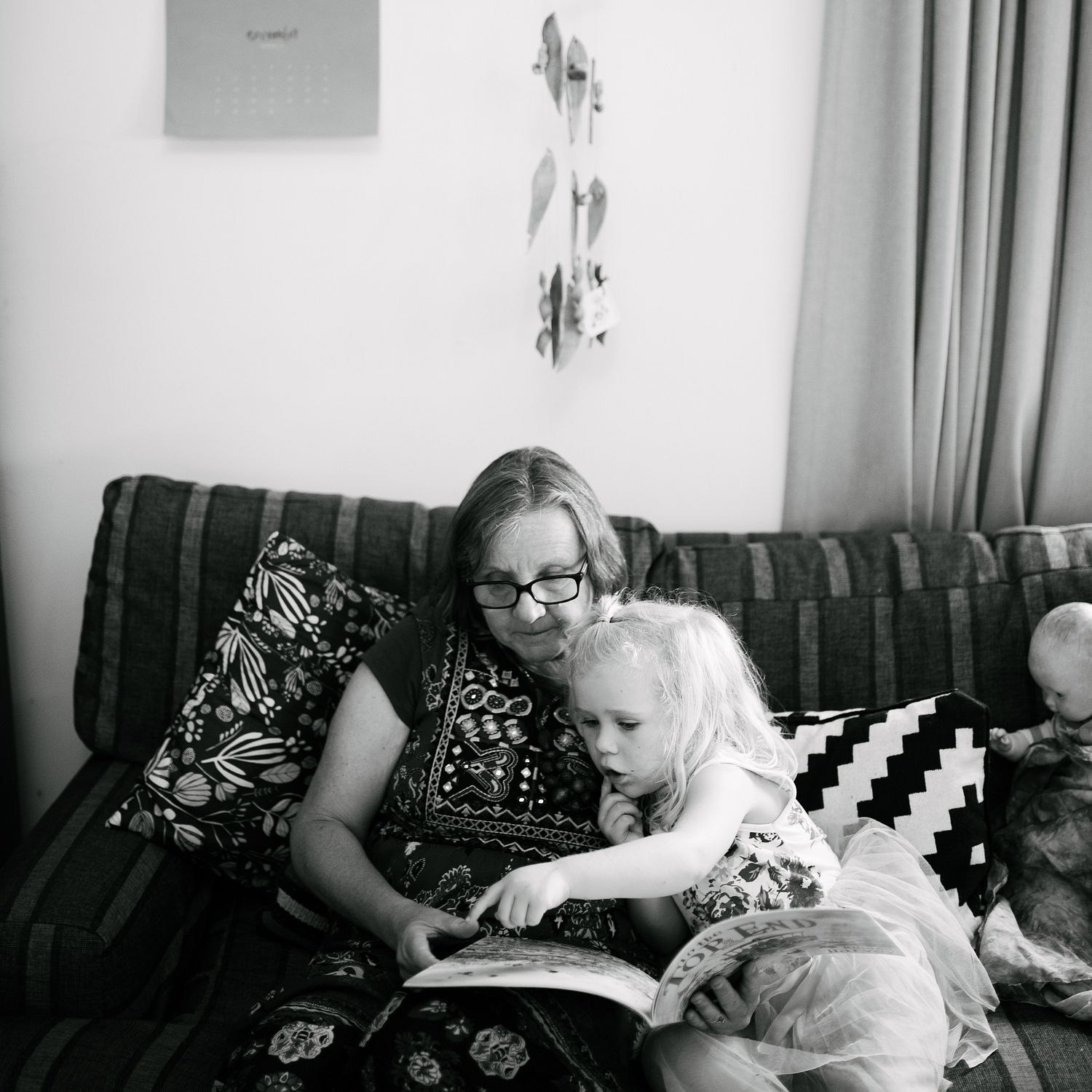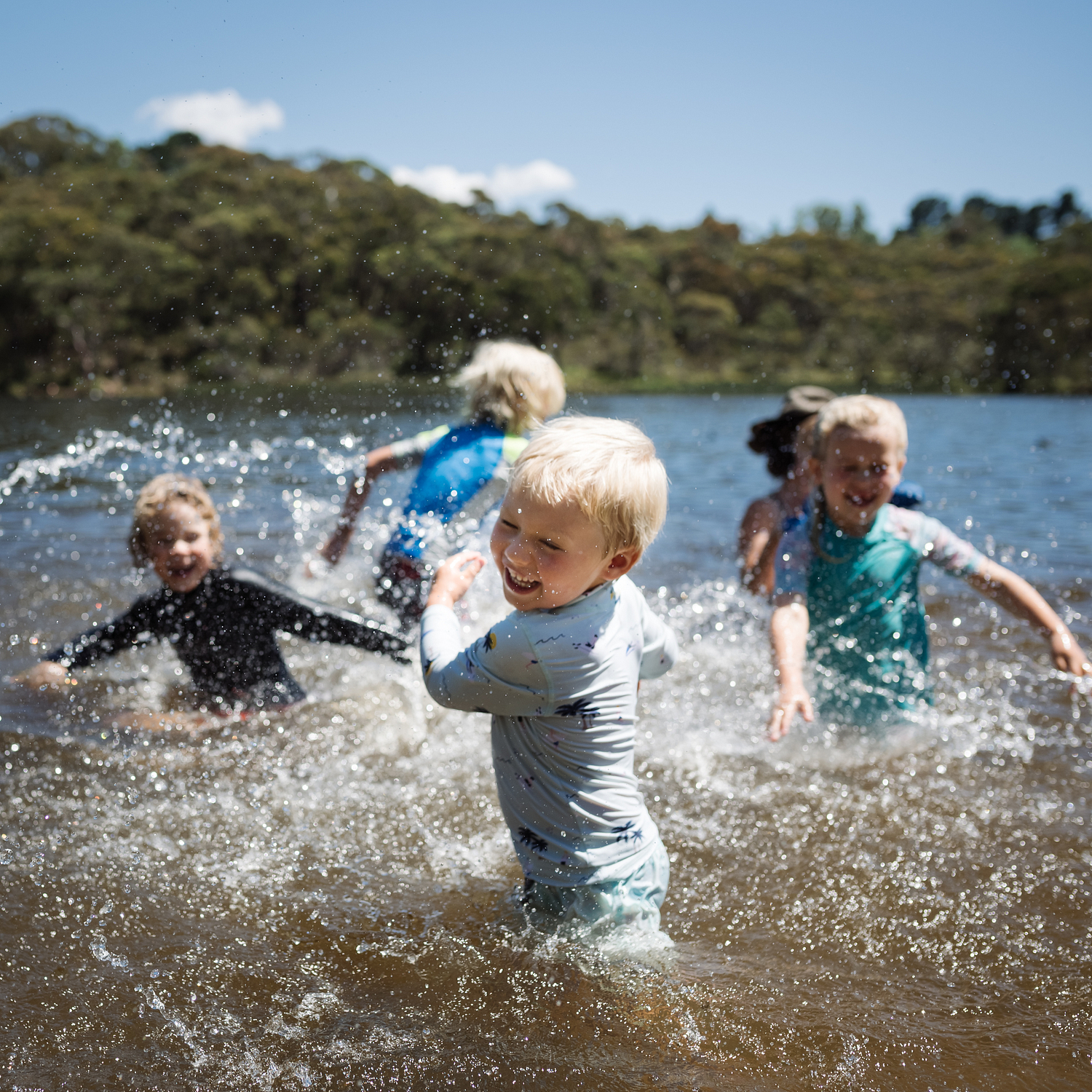 SIX: moments of loudness and fun
When people are having a great time and being silly and loud, get in on the action! Don't let your photography stop you from playing with your kids – let it make you play when you would otherwise just sit and watch, or be off cooking or cleaning up. Get in close and down to the kids' level and you'll be able to take photos of what it feels like rather than just what it looks like from afar.
Merry Christmas! I can't wait to see your photos, please share them with me!
Carlie x